Is there a supreme being or beings?
If so, what is this Being's nature? Does this Being intervene in human affairs? If this Being is good and all-powerful, how can evil exist?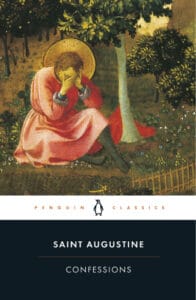 Does free will exist?
Although much of the narrative of the Confessions happens during Augustine's time in Italy, this book, so undeniably central to the western canon, is by a writer who was born, grew up, and spent the majority of his career in, Africa. Thus it challenges our conception of where such books originate and our preconceptions about the people who wrote them. It is often called the first autobiography, and presents a remarkable exploration of interiority – questions about the nature of the self, the will, the memory, the intellect, and the soul are central to Augustine's investigations. Some students are immediately drawn to the beauty of the book as a work of literature, and to the intense self-examination it models.
Discover the Text »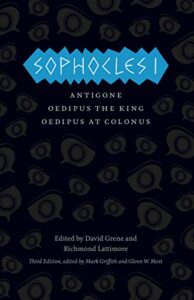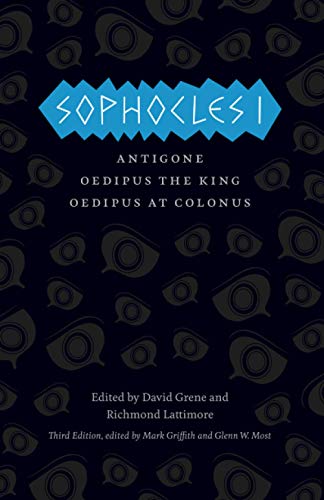 Is there a Supreme Being or Beings?
Antigone confronts the audience with the questions- is what is legal always what is just? Creon's law denies Polyneices a basic burial rite. It is illegal to break this law, but Antigone makes the case that Creon has no right to make this law since is flies in the face of the will of the gods. She refuses to obey an unjust law. The play makes clear that Creon offends the gods with his unjust law and that he perverts the relationship between the living and dead; first by refusing to allow Polyneices to be buried and then again by burying Antigone alive. The play also offers an interesting reflection on leadership and the role of the state.
Discover the Text »